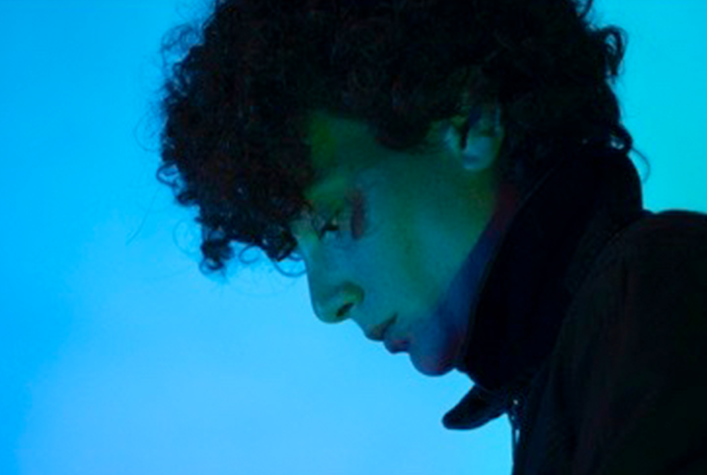 VALERIA MIRACAPILLO
ARTIST STATEMENT
I work with electronic music as if I am writing a magic novel. Sometimes it's the illusion of bliss, sometimes a proper nightmare, always a paradox. Algorithms shape musical ideas into physical and spatial happenings. This concrete machinery is alive and active within the experimental scene in Copenhagen, morphing itself to serve the cause of storytelling through a sonic journey of auditive predominance.
EXPERIENCE
RECENT WORKS — ONGOING PROJECTS
DISCIPLINE OF THE SLOW — DECEMBER 2021
Release improv session with greek violinist Dimos Vryzas, Flaming Pines, UK 2021
COGNITIVE FAILURE — NOVEMBER 2021
Composer of this piece for percussion and electronics based on human/machine interaction, the perception of such movement and the challenge of meaning creation through music performance. a/v documentation in the making.
ATHENS RESIDENCY – SEPTEMBER-NOVEMBER 2020
Artistic residency at the Danish Institute of Athens – focus on choreographic work with Dafni Antoniadou, improv session with violinist Dimos Vryzas, development of new code for granular synthesis.
GRANULAR BASTARDS – 2019 – PRESENT
Improv duet with saxophonist Albert Cirera focused on granulation techniques, live electronics and extended techniques.
Composer for this adaptation of Philip Ridley's play with DDSKS students.
THE STRANGEMENT SOCIETY — 2018–PRESENT
Collective of ubiquitous musicians performing a series of compositions by Miguel Angel Crozzoli aiming to bridge non-conventional musical elements and new scientific studies towards a new insight into reality.
Canyf is an experimental electronic duo, focused on compositional strategies for custom-made electronic instruments, algorithmic composition, digital synthesis, sampling and magic realism.
EDUCATION
RYTMISK MUSIKKONSERVATORIUM (København) — 2018-2021
Bachelor program in instrumental/electronic composition.
SOUND AND MUSIC COMPUTING (København) — 2014-2016
Master program at Aalborg University about computation in sound technology (attendance only).
FONDERIE SONORE (Rome) — 2013-2014
Basics in sound engineering, mixing and mastering.
UNIVERSITÀ DEGLI STUDI ROMA TRE (Rome) — 2009-2012
Bachelor degree in Performing Art with a focus on cinema studies, communication, aesthetics and history.