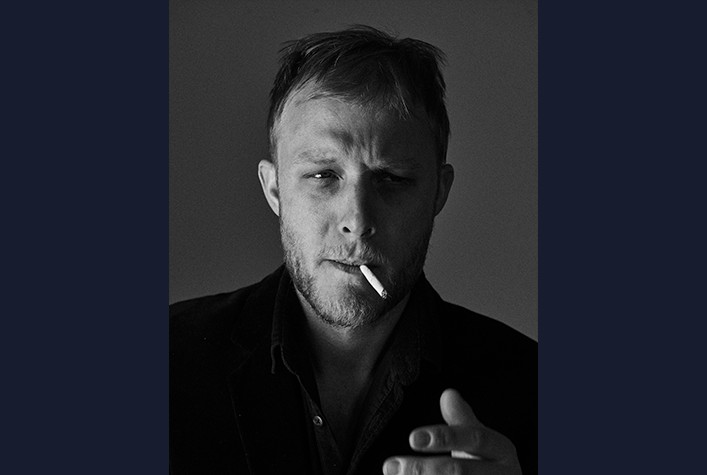 Tom Dockray
ARTIST STATEMENT
I'm an Australian songwriter and music educator based in Copenhagen. I write songs based on the cartoons I watch floating around in my head while I reflect upon a subject that feels song-worthy. Sometimes the subject might be an existential crisis – climate change or the planet often turn up in my songs. Otherwise, I could be describing my amusement (or bemusement) toward interaction with, say, a previous employer, or perhaps an interesting person I met on a bus.
Whichever it is, I always write with the goal of making myself laugh. Once I achieve this, I know I'm onto something. I also teach songwriting workshops, tailored for beginners, professional musicians or corporate clients. Here I create an environment where creativity and even absurdity are welcome. I invite these students to consider their songs as a relationship between themselves and the listener and to empathise accordingly.
Once my students are laughing at their own ideas and empathising with their listeners, I know I've built the right support structures for my students to grow and develop as creative songwriters.
EXPERIENCE
Rytmisk Center Vesterbro Music Teacher | 2019 – current
Teaching groups of students in semester-length courses in various ensembles, guitar, and songwriting.
Klub Øst Trekroner UN World Goals Project Songwriting coach | April 2021
In this project I collaborated with girls in 4th grade to write songs about their experience and interpretation of gender inequality. Financial support was provided by Roskilde Kommune.
The 60 Minute Song Lab Founder | 2020 – current
This project is an experiment in songwriting collaboration with an open online community that aims to democratize songwriting by building relationships and facilitating knowledge sharing while breaking down barriers and stigmas commonly shared among songwriters.
EDUCATION
RMC Copenhagen – Master of Music (Music Education) | 2019-2021      
My master project was an examination of collaborative songwriting with a particular interest in relational aspects, unpacking vulnerability and finding new ways to be creative in this setting for which I was awarded the grade 10.
JMC Academy Melbourne – Bachelor of Music (Performance) | 2008-2010
OTHER ACKNOWLEDGES
In Australia, I released one album (2015) and two EPs (2013, 14) as Tom Dockray. My Danish band Space Dudes will release their debut album in early 2022 for which I am principal songwriter and composer. I have performed many hundreds of shows in Denmark, Australia, New Zealand, the USA, Sweden, Germany, The Netherlands and Belgium.
OBJECTIVES
I am seeking employment in an institution of music education where I can implement my pedagogical practice of songwriting pedagogy to engage and empower students to develop rich musical practices. My experience as a singer-songwriter and educator in both Australia and Denmark gives me a unique set of tools to assist students to find their own voice and tell their own stories through music and especially songwriting.