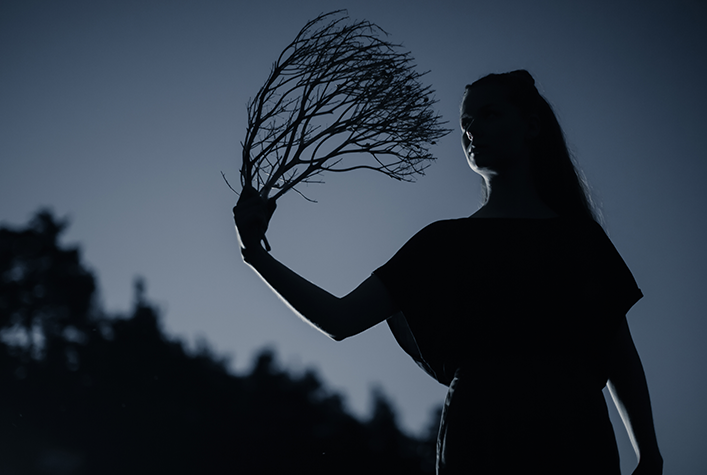 JUDITH PARTS
ARTIST STATEMENT
I am a musician, composer and music producer from Estonia based in Copenhagen. I sing and play the violin and have a deep love affair with microphones. My inspiration always comes from the sound itself – whether it is the voice, the violin, random objects, a construction site or a synthesizer.
I find another source of inspiration in the beautiful nature of Estonia. Travelling and living abroad have only strengthened my connection to my secret corner of the world. It is the place where my feet connect strongest to the ground beneath me. I'm fascinated by the giant forests, native plants and flora of Estonia, many of which contain healing properties. This has sneaked into my music in different ways. For example, I have been writing lyrics about plants growing in Estonia that have a special meaning to me.
My practice has multiple sides to it. I have a solo project under my own name, and I compose and produce in collaboration with other artists. I have created music for theatre and dance performances and multimedia installations.
I love to combine acoustic instruments with electronic sounds and field recordings. At the moment I am in the middle of finishing my first full-length album where I combine experimental pop songs with melancholic instrumental tracks.
I'm drawn to music and sound as powerful mediums to express complicated emotions that are difficult to put into words. Ultimately, I hope my music can make people feel less alone. I feel like releasing music is an extremely vulnerable thing to do. I aim to release more and more non-perfect music, opening myself and my art to reflect the wonderful and terrible imperfections that make me human.
EXPERIENCE
CV