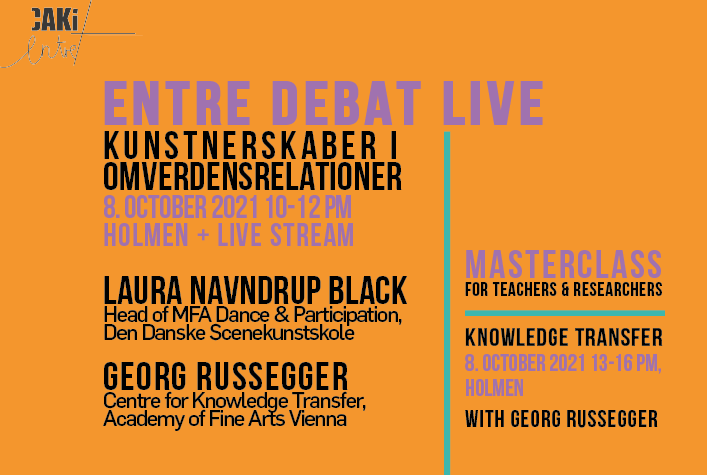 ---
At ENTRE DEBAT LIVE, we talk about external relations to the artistic and pedagogical practices and the artistic research that take place in the art schools. The event will be held in English. 
At this third ENTRE DEBAT LIVE event, we are going to talk about perspectives on an artistic practice in relation to the surrounding society – what can such a perspective bring to as well as from the artistic practice? We have invited Laura Navndrup Black, Head of the MFA in Dance & Participation at the National School of Performing Arts, and Dr. Georg Russegger from Centre for Knowledge Transfer, Academy of Fine Arts, Vienna.
---
GUESTS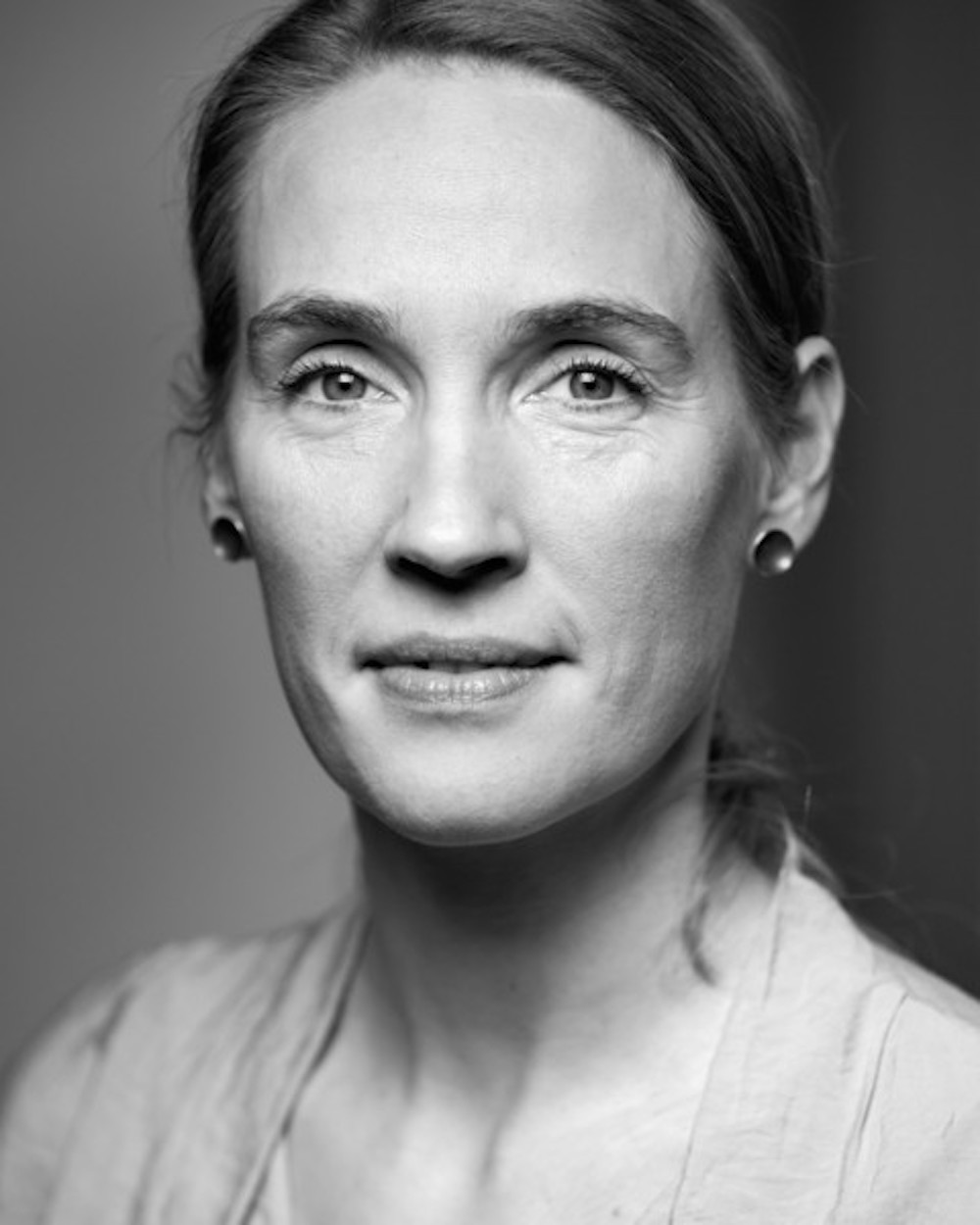 Laura Navndrup Black is a Copenhagen-based choreographer working with dance, film, installation and education. Equally concerned with participation, pedagogy and performance in both global and local contexts, her current research concerns the construction of choreographic challenges which allow intergenerational groups of professional and non-professional performers to collaborate. Laura is Head of the Dance Partnership post-graduate education and teaches subjects related to dance, pedagogy, participation and creative practice.
Read more about Laura Navndrup Black and her artistic research here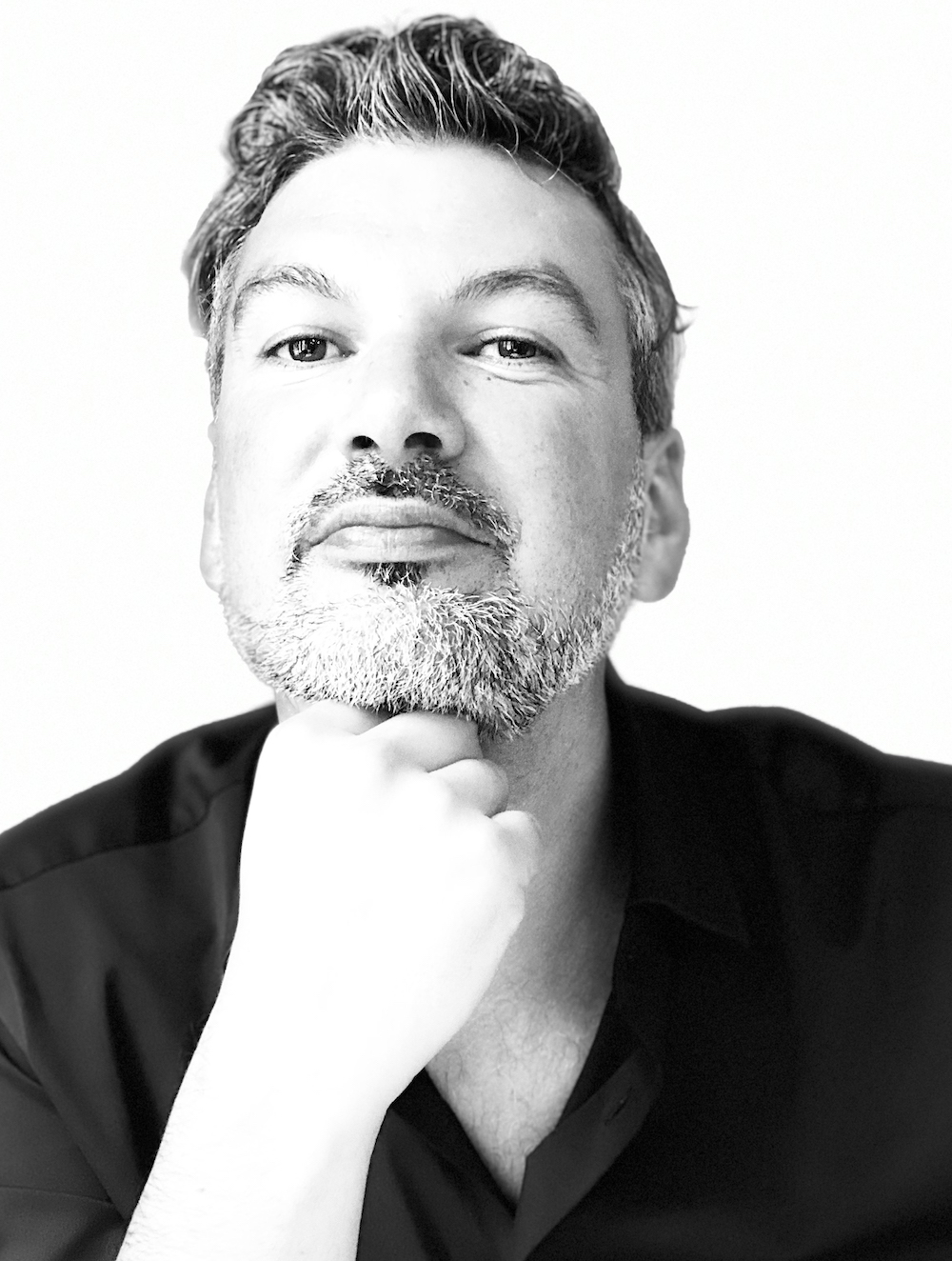 Georg Russegger will share the experiences from the center's work with knowledge transfer in art and art-based research. He will touch upon how they work to evoke alternative usage of knowledge, interdisciplinary and interdisciplinary knowledge transfer as well as open innovation with public value and societal influence. Specifically, Russegger will share insights from the collaborative project "Cross-topic and cross-regional Transfer HUBs" (Transfer HUBs), an initiative dealing with tools, formats and methods for knowledge transferm where the focus is on the goal of supporting members and graduates from all Austrian universities to become actors in the transfer of knowledge. In addition to content-related focuses that are oriented towards contemporary, social challenges and goals for sustainable development, transferable skills are offered to alternative sources of funding such as crowdfunding, impact investments and entrepreneurship in a broad and open educational environment.
References:
Centre for Knowledge Transfer, Academy of Fine Arts Vienna
Get the publication 'WISSENTRANSFER GESTALTEN' (in German)
---
About ENTER DEBATE LIVE
As a teacher, researcher or student at an art school, we must ask ourselves what quality and relevance is in the artistic practice and company, and how this stands in relation to the outside world.
To support and develop these reflections, we have invited a number of interlocutors who are in various ways in contact with the artistic educations and the cultural sector more broadly, to discuss the issue of external relations in the art and the artistic enterprise.
ENTRE DEBATE LIVE is part of the ENTRE program, which supports the development of entrepreneurship as a field of knowledge in higher artistic education.
Værterne for temaer er undervisere fra ENTRE-netværket, der arbejder med entreprenørskab som vidensområde på de kunstneriske uddannelser. Se mere om det ENTRE-indsatsen her.
REGISTER
Send us your name, which art school are associated with as well as whether you are joining IRL or online.
Let us know if you are attending both ENTRE DEBAT LIVE and the masterclass with Georg Russegger – we'll love to see you for both, and lunch is on us.
Send to CAKI@CAKI.DK
ENTRE
Learn more about the ENTRE program here.
CONTACT
pernille@caki.dk // +45 27 37 75 67