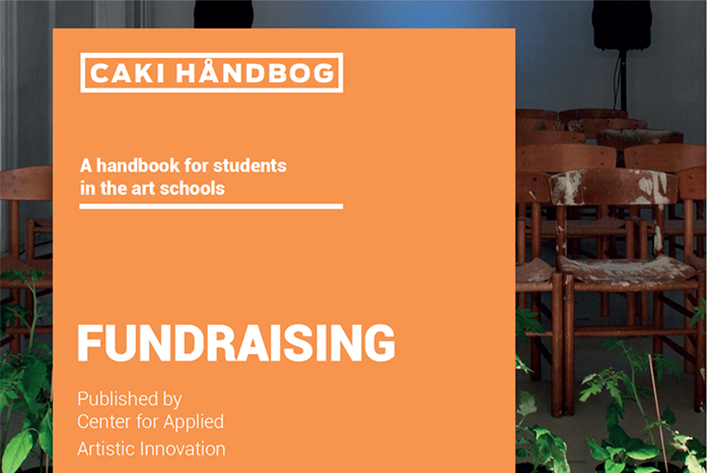 FUNDRAISING
Fundraising enables you to complete your studies, projects and works or test and experiment as an artist. This publication guides you through the process of building, targeting and streamlining your fundraising efforts.
Writing an application is relatively simple, but writing a good application may require more work than you think.
This publication is aimed at fundraising for novices and experienced fundraisers alike. If you belong to the latter group, you will likely find that you are already familiar with a lot of the contents of this publication. However, there is always a chance that you will learn something new, possibly the very thing that makes your next application successful.
Whether you are trying to raise funds for a small or large undertaking, or whether you are applying for funding for development, projects or business ideas is not particularly important. You may need funding to realise a small work of art for an exhibition or to produce an album. You may be a group of people trying to raise funds for a festival or a theatrical play. Whether you are fundraising for a large or small endeavour, there are some basic points you need to be aware of. These are reviewed in this handbook.
This handbook consists of six parts:
Preparation
Application
Budgeting
Additional documentation
When you apply
Other types of fundraising
 This work is licensed under a Creative Commons License.