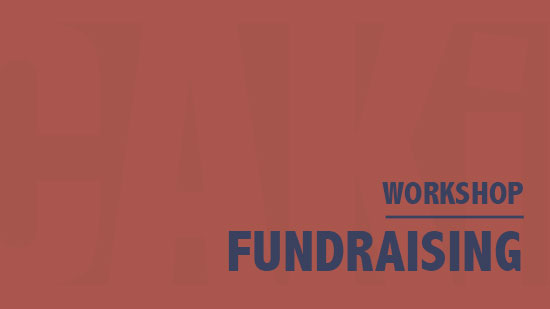 FUNDRAISING WORKSHOP
Are you ready to find the means to reach your goal? Do you want to spread the word about your project and find the funding? Then sign up for CAKI's FUNDRAISER WORKSHOP!
The interdisciplinary FUNDRAISING WORKSHOPS helps you communicate your project to funds and sponsors. It gives you an overview of funds to apply for and helps you target your fundraising to fit your individual project. You will learn how to write a strong and focused application including a schedule, budget and project description.
The workshop includes interdisciplinary group work facilitated by Maiken Ingvordsen form So What Copenhagen. Maiken is a musician and fundraiser who has recently published a book on fundraising for creative and artistic projects.
You do not have work on a specific project to join the fundraiser workshop, but if you are you are welcome to use it in the workshop.
SIGN UP
Sign up by sending an e-mail to pernille@caki.dk where you write your name, eduation, field of study, semester and phonenumber.
WHEN
Thursday (english): 29th november – 15.30-19.30 pm
Torsdag (dansk): 22. november – kl. 15.30-19.30
WHERE
Hirschsprung-auditorium
Kunstakademiet
Peder Skrams Gade 2
1050 København K.
WHO
The course is for all students from CAKI's member schools. We are limiting the number of participants to 18, on a first-come-first-served basis, taking into consideration that we will be making interdisciplinary groups.
READ MORE
Have you read CAKIs handbook on fundraising?
The publication gives you an introduction to the art of writing a strong application. The handbook is in Danish.
NB
The course will be taught in English