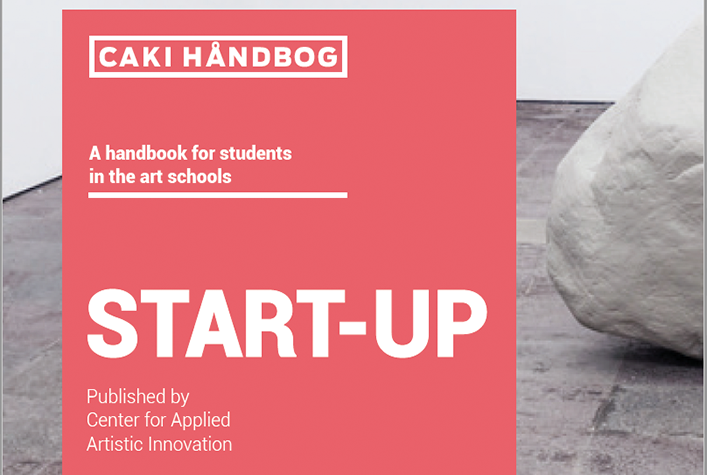 STARTUP

CAKI has written a number of publications that support students in starting their own startups. All publications can be downloaded for free.
"As an artist, you are often in the situation that you create your own work through your practice. You develop and run your own business – you have an independent profession. Within the framework you set for your company, you should therefore be able to practice. your professional work and have room to create financial security in your private life – for the private and the professional are closely connected when you are self-employed".
This handbook is written for the breadth of the artistic disciplines, and for all types of companies – from the soloists to the production companies, from sole proprietorships to ApS. It describes the overall issues you should consider when starting a business, regardless of the size of the business.
 This work is licensed under a Creative Commons License.
GET THE PUBLICATION
PUBLICATIONS AND MINIGUIDES
CAKI has published a number of publications and mini-guides to help you start your artistic business. You can read about the start-up, fundraising, portfolio and much more.
READ MORE
Skat – egen virksomhed(In danish only)