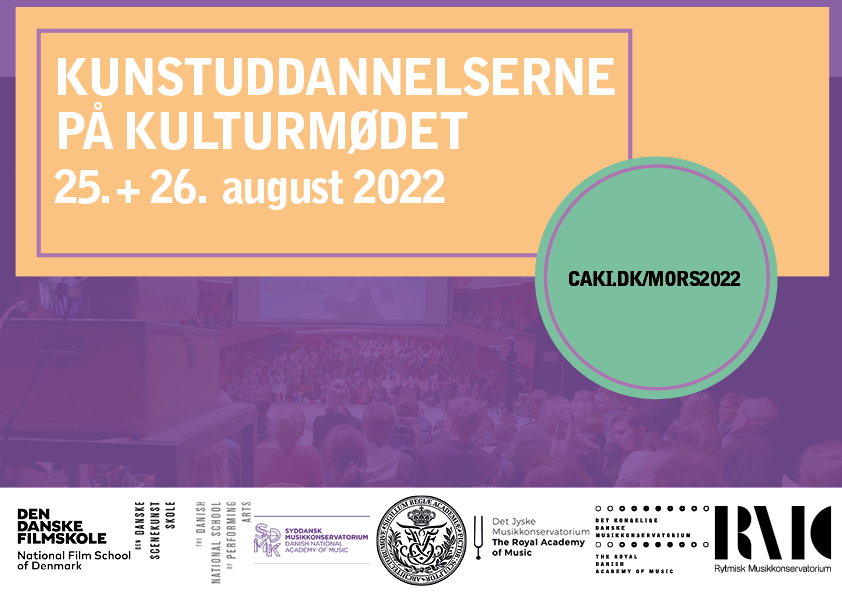 ---
The arts educations go to the Culture Meeting at Mors!
Over two rounds, principals from the higher arts educations enter into a dialogue about the importance of the artistic educational institutions as cultural institutions.
On Thursday 25 August, the conversation will take place under the heading 'THE SOCIETY CONTRACT'. Here, the principals discuss art and culture as a matter of society and the higher arts educations as cultural institutions.
The next day is followed by 'DIVERSITY AND DIVERSITY' at the art educations in a conversation about how the current debates about diversity, diversity, inclusion and equality affect and are affected by the higher artistic educations.
On stage are the principals Tine Fischer, The National Films School + Emmet Feigenberg, The Danish National School of Performing Arts + Lars Bent Petersen, The Royal Danish Academy of Fine Art + Uffe Savery, The Royal Danish Academy of Music + Henrik Sveidahl, Rhythmic Music Conservatory.
The talks are arranged by CAKI and moderated by Anja Bo.
See more at Kulturmoedet