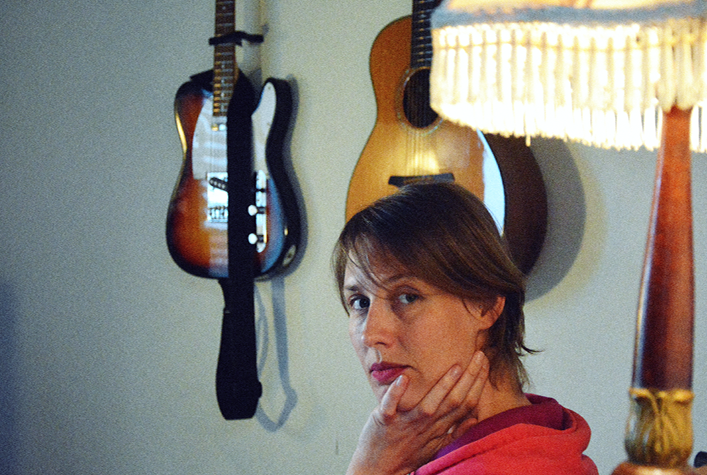 Foto: Susana Nunes
ANNA SCHARLING
ARTIST STATEMENT
I like to see myself as a researcher on human behaviour, studying first and foremost my own everyday life and escapades or the lack of such. I'm fascinated by the power of words, but also a great admirer of coincidence and I always hope to be as honest, funny and poetic as can be, usually working my but off to get the lyrics right. Singing is where I express myself most truthfully and where I feel connected with the world around me.
My aim is to rub off that feeling onto the audience and share the experience of music moving the soul, reinstalling lost emotions and the wonders of exactly that.
EXPERIENCE
Professionelt virke
Sanger, sangskriver, guitarist, pianist | 2015 – Nu
Sleeping at the gates 2017, Divine Records (De) + 2ndToNumb (DK)
Anna Scharling (EP) 2015
Turnerer Tyskland (2017 + 2018), Geheimagentur
SPOT, UHØRT, Understrøm, CPH Jazz Festival 2016
Danish Vibes, 2016
Bands
Frontsanger og sangskriver | 2015 – Nu
Ventil 2021-
Eksil 2015-2018, spiller TMW i 2018
State Of Sea, 2016-2018, udgav EP'en Illusions i 2018
Kite Collection 2015-2018
Uddannelse
Rytmisk Musikkonservatorium
Music Creation | KA 2021
Syddansk Musikkonservatorium, Odense
Sang | BA 2016
MGK Helsingør
Sang | 2009-2011
Aurehøj Amtsgymnasium
Musikmatematisk student | 2006
Nuværende hovedprojekt
"Sange fra det indre/ydre rum" er et tværkulturelt koncert/foredragsprojekt, hvor jeg giver koncert på observatorier og Lars Occhionero holder foredrag om astereoseismologi (=stjernernes musik).
Det er samtidig arbejdstitlen på mit kommende album, der kommer til at indeholde sange om dagligdagens små mysterier og glemte længsler. Forventes at udkomme i 2022.
Mentorer i sangskrivning
RMC 2019-2021:
Jonas H. Petersen (Hymns of Nineveh)
Kristoffer Munch Mortensen (Mellemblond)
Stine Grøn (IRAH)
Pablo Llambias
Engelsholm Vinterstævne 2012-2016:
Michael Møller (Moi Caprice, The Mountains)