Organization
CAKI is working on the initiative of KUR, the association of the rectors of the Ministry of Culture
---
Director
Pernille Skov
Email: pernille@caki.dk
Phone: +45 41 88 25 88
Mobile: +45 27 37 75 67
---
Pernille holds a Mag. Art from the Institute of Arts and Cultural Science at the University of Copenhagen, as well as a MA in Modern Art from Goldsmiths College, University of London.
The working and growth conditions for the arts and the cultural sector is something that has had Pernille's interest since she as a newly graduated art historian started her own business. It was in 2005, and today, parallel with her work at CAKI, she runs the one-man company Contemporary Copenhagen, where she, among other things, teaches and advise professionals in the cultural sector in business and project development. 
She is on a handful of advisory boards and are often used as a jury member and as censor. She is a writer and editor in both fiction and literature, and occasionally she has been seen involved in music videos and various forms of art projects. Back in the days, she was the initiator of the Creative Ghetto and co-funder of Kunstpausen TV (Art Break TV). She also writes lyrics under the alias Windy Woods, and she believes in dancing. 
Pernille on LinkedIn
---
Development Consultant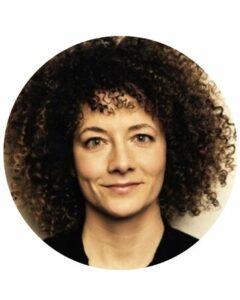 Mathilde Rosendahl Philipsen
Email: mathilde@caki.dk
Mobile: +45 27 21 06 95
---
Mathilde Rosendahl Philipsen is a development consultant for the ENTRE program, with a special focus on developing an incubation environment for the art schools, including external collaborations and partnerships. In addition to working in CAKI, Mathilde is a freelance consultant and works with the development of interdisciplinary initiatives in the field of culture and media with a focus on strategy, research & development, dissemination and partnerships. Projects for i.a. The Danish Film School, Copenhagen Film Festivals, CAFx, ARKEN Museum of Modern Art. Previously, Mathilde has for a number of years worked at the Danish Film Institute as a development and project manager for industry-oriented initiatives, strategic initiatives, partnerships and interdisciplinary research and knowledge dissemination. 
In addition, she has worked for i.a. Nordisk Panorama, Filmværkstedet, documentary production companies and DR. Mathilde graduated with a cand.comm from Roskilde University in 2009, with a degree in film and media studies from resp. University of Copenhagen and Humboldt University in Berlin.
Mathilde on LinkedIn
---

Student Assistant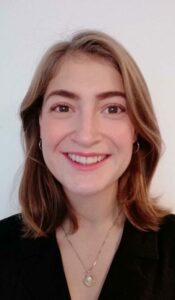 Stine Frøslev-Thomsen
Email: stine@caki.dk
Mobile: +45 26 34 57 89
---
Stine is studying for her master in Information Science and Cultural Communication at the Institute of Communication at the University of Copenhagen. As part of her studies, she has worked with Cultural Innovation and Design & Communication. Stine has been part of a student exchange program between the University of Copenhagen and the University of Edinburgh.  
Stine holds a BA in Information Science and Cultural Communication from the University of Copenhagen, 2021.
At CAKI we are confident that Stine will go far, and we are very happy for the time that we have her here with us.
Stine on LinkedIn